With Patented Insulin Sensitivity Technology
Nixulin™ is an FDA registered nutraceutical that targets impaired insulin sensitivity with patented technology designed to reinforce healthy levels of fasting insulin, glucose, and cholesterol.
Reinforces healthy blood sugar levels

Supports glucose metabolism

Promotes healthy insulin sensitivity

Blocks absorption of sugars

Supports cardiovascular health
View full details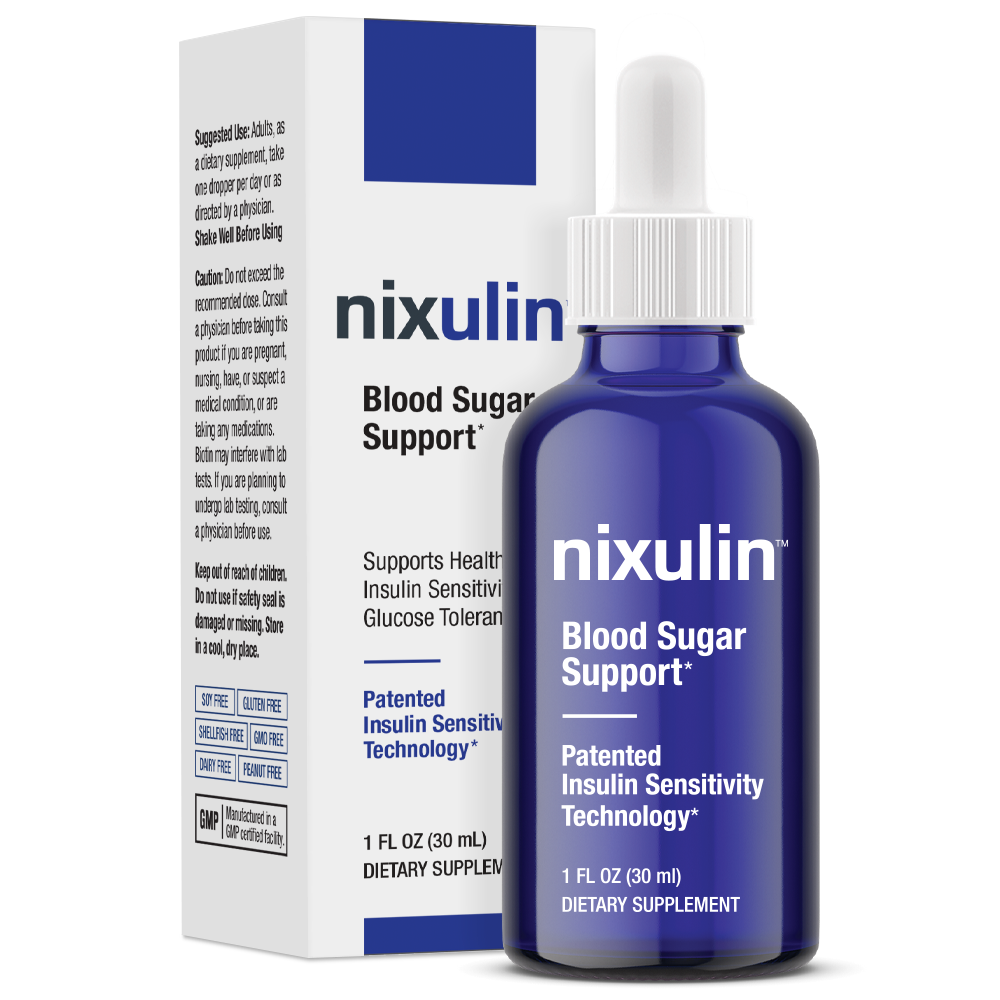 Two convenient ways to get the benefits of Nixulin.
A Better Way to Support Blood Sugar Balance.
Who Can Take Nixulin™

Nixulin™ is recommended for adults age 18 and over with A1c levels of 5.5% and above, trying to maintain healthy blood sugar levels. 

Nixulin™ is not recommended for children under the age of 18, or if you are pregnant or nursing.
How Soon Will I See Results?

Results will depend on your age, gender, weight, height, physical characteristics, diet and exercise. However, even with non-compliant users, decreases in fasting plasma glucose levels can be seen within the first 7 to 10 days, and noticeable changes in other markers by the end of the first 30 days..
Is Diethyl Azelate Safe?

Diethyl azelate has a very favorable safety profile. It is non-toxic and taken up in the gut, avoiding the first pass-through the liver. Diethyl azelate is not addictive or habit-forming, and there are no known drug-to-drug interactions.
Can I Take Nixulin™ With Prescriptions?

While Nixulin™ is a dietary supplement and not intended to diagnose, treat, cure or prevent any disease, it can be taken as a supplement to and in conjunction with prescriptive treatments to deliver added benefit.
Does Nixulin™ Contain Fillers or Allergens?

Nixulin™ does not contain fillers, additives or stimulants – and is free from common allergens such as nuts, dairy, gluten, and shellfish.
Quality Made and Tested

Nixulin™ is FDA registered, and manufactured in the U.S. at a GMP-certified facility, following stringent GMP health and safety guidelines. Each batch is tested by a third party lab to ensure purity, potency and safety.

One bottle of Nixulin is a 30-day supply and has a 2 year shelf life from manufacture date.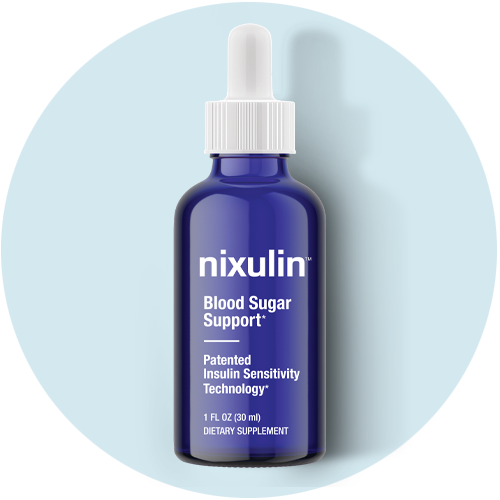 Experience the clinically proven way to manage healthy blood sugar levels
Nixulin™ works fast, using safe ingredients without side effects. It's our mission to help you achieve healthy blood sugar levels & boost your overall health.
Do you have questions?
Contact our customer care team toll-free at (806) 256-7667 Monday – Friday during the hours of 9:00am – 5:00pm CST, or view our comprehensive FAQs:
VIEW FREQUENTLY ASKED QUESTIONS